'Bravo London, Bravo' by Dylan Alcott
"It is really hard to describe how much the London 2012 Paralympic Games really meant to us as athletes with a disability.
Since its inception nearly 50 years ago, the Paralympic Games has always been seen as the little brother of the Olympics, a sideshow to the glory of the two-week Olympic period which precedes it. However, after London, this is no more.
Sell-out crowds at every event, millions of television viewers around the world, having to stop for autographs every time we went into the shopping mall – London put on an incredible show for the 2012 Paralympic Games.
I can't begin to tell you how amazing the feeling is to be finally recognised in the public's eye as the elite athlete with a disability that I really am. People can now share and enjoy the spectacle and skill of Paralympic sport like they never have before, and I am so glad and proud that I could be a part of it.
And if you thought London was good, just you wait till Rio…!"
'First time Paralympian, forever a silver medallist' by Leanna Del Toso

The Australian women's national wheelchair basketball team, known as the Gliders, ended their London 2012 Paralympic campaign with a silver medal. The gallant Gliders lost to Germany, 44-58 in front of a capacity crowd of 12,985 at the North Greenwich Arena.
Victorian Institute of Sport athlete Leanna Del Toso made her Paralympic debut in London. She talks about her experience below:
"When I think of my experience at the 2012 London Paralympics, I can't help but smile and get taken away with the memories of an unforgettable journey. I left Australia as a first time Paralympian and came home a silver medallist. The moments in between were the greatest of my life.
My favourite memories were the moments before heading into the stadiums. Whether it be for the Opening and Closing Ceremonies or before each of our games, just knowing that the whole of Australia wanted to see your face and the roar of the crowd just blew my mind. The Gliders had a powerhouse of proud supporters and seeing the swarm of green and gold in the crowd was extraordinary.
My proudest moment was receiving my silver medal. It was the result of years of hard work, deidication and sacrifice. While the team was hoping for gold, you can't take away the hard work each and every Glider had put in to being the very best they can be. Seeing my family after the ceremony completed the journey. I had made everyone proud. The road and journey to success in infectious and one that I would love to be part of again!"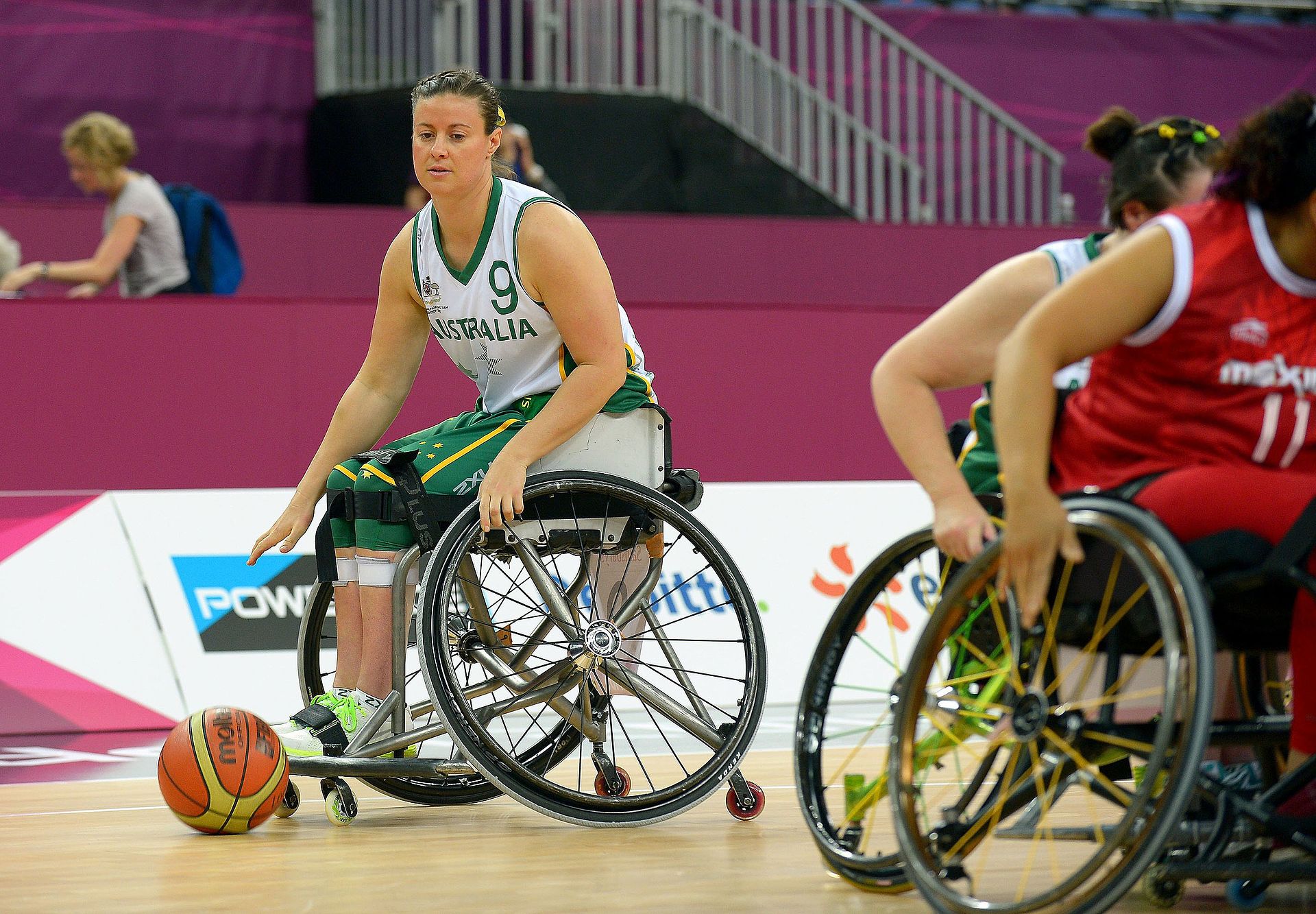 Image: Del Toso at the 2012 London Paraympics
'My Paralympic experience' by Carol Cooke
Victorian Institute of Sport para-cyclist Carol Cooke, who came agonisingly close to making the 1980 Canadian Olympic team in swimming before being diagnosed with multiple sclerosis, competed in her first Paralympic Games in London for Australia.
Sports fanatic, workaholic, former undercover police officer and multiple sclerosis advocate, Cooke is one of the most inspirational figures in Australian sport. She talks about her Paralympic experience below:
"When I arrived at the Paralympic village my feelings were all over the place. This dream had taken me 35 years, two countries and three sports, to attain. I experienced everything you can imagine all in one; excitement, apprehension, amazement, fear, enthusiasm, elation and so much more! I hadn't really felt like part of the team not being in Wales and coming into the village after the Games started, but it didn't take long to feel like I belonged!
My views on disability really changed and I came to realise that I never have anything to ever complain about again. The number of really devastating disabilities were very "in your face" but those people were always smiling! I found that athletes were so happy for each other no matter what country they were from, congratulating one another constantly and meaning it. The British public were amazing and cheering on every single athlete and loudly!
To then win gold was the proverbial "icing on the cake" and to share it with family who had come to watch was even better. Funny thing is that my medal was presented by Patrick Jarvis a member of the IPC, who just so happens to be Canadian. So I felt that I had come full circle… a Canadian, racing and representing Australia whose medal was presented by a Canadian. Sound weird but it was fitting!"
Image: Cooke is presented her medal by Patrick Jarvis (IPC)
Stay up to date with our 'Remembering VIS at the Games' campaign here.