Visit our facility and expose your students or employees to a world class elite athlete environment

COVID-19 Update: VIS Tours are currently suspended - please contact the VIS reception on +61 3 9425 0000 or email reception@vis.org.au for further information. (Last updated on 11 February 2021)
---
Tours
This is your chance to visit a High Performance Centre and see elite Australian athletes "at work".
Sport Science Presentation
Our 10 minute Sport Science video - shot inside the VIS - covers VO2 Max testing, adaptations and other key topics. It is accompanied by a question sheet. Teachers can choose between a video targeted Year 9-10 or a VCE video.
Challenge an Olympic and Paralympic Table Tennis Star!
Olympian and Dual Paralympian, not to mention Commonwealth Games GOLD medalist (Para Table Tennis TT6-10) Milly Tapper is one of the VIS' most popular Tour guides. Challenge Milly in a casual game of Table Tennis and hear about hear amazing story of resilience and overcoming adversity to reach the pinnacle of Table Tennis.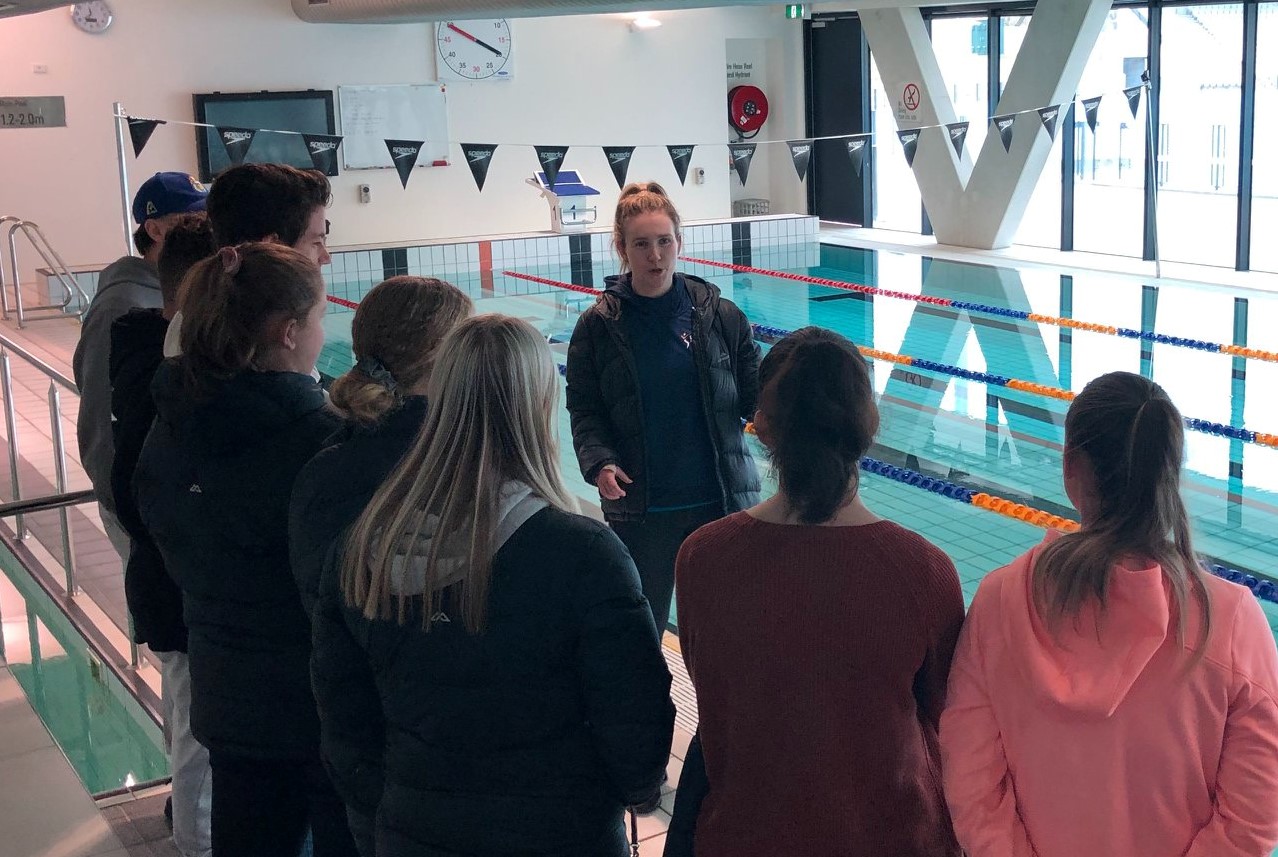 About
Our tours run for two hours.
We host more than 100 secondary and primary schools annually. Sporting clubs and corporations also visit our facility.
Let VIS elite athletes show you through the high performance and recovery areas and then choose from a variety of electives:
Nutrition - including tips from Nutrition Coordinator and Sports Dietitian Kylie Andrew
Sport science video with questionnaire aimed at Y9/10 or VCE - see more details below
Careers in Sport - our insights into finding a job in the sports industry
Fitness regimes- insights into athlete fitness programs
On application we can also present on Sports Media and Sports Psychology
A modest amount of physical activity and testing is involved.
Touring groups are exposed to our "BeFitBeWell" philosophy linking physical activity and good nutrition with wellness.
Visitors are also placed on Watt Bike to measure their power output and compare themselves to an Olympic Track Cyclist.
Contact and Pricing
A VIS Tour costs $380(+GST) for groups up to 35 and that includes one VIS Athlete. A surcharge applies for larger groups.
VIS is situated only a few hundred metres from the Albert Park Lake picnic area and running track as well as the Melbourne Sports and Aquatic Centre.
Contact VIS Reception on 03 9425 0000 or email (community.program@vis.org.au) to discuss your tour.