The VIS offers a range of community programs. The Be Fit. Be Well and Advancement Series programs are available for Victorian Government Schools. All clients can book speakers via the Athlete Speaker Program or an educational tour of the VIS via the Facility Tours.
---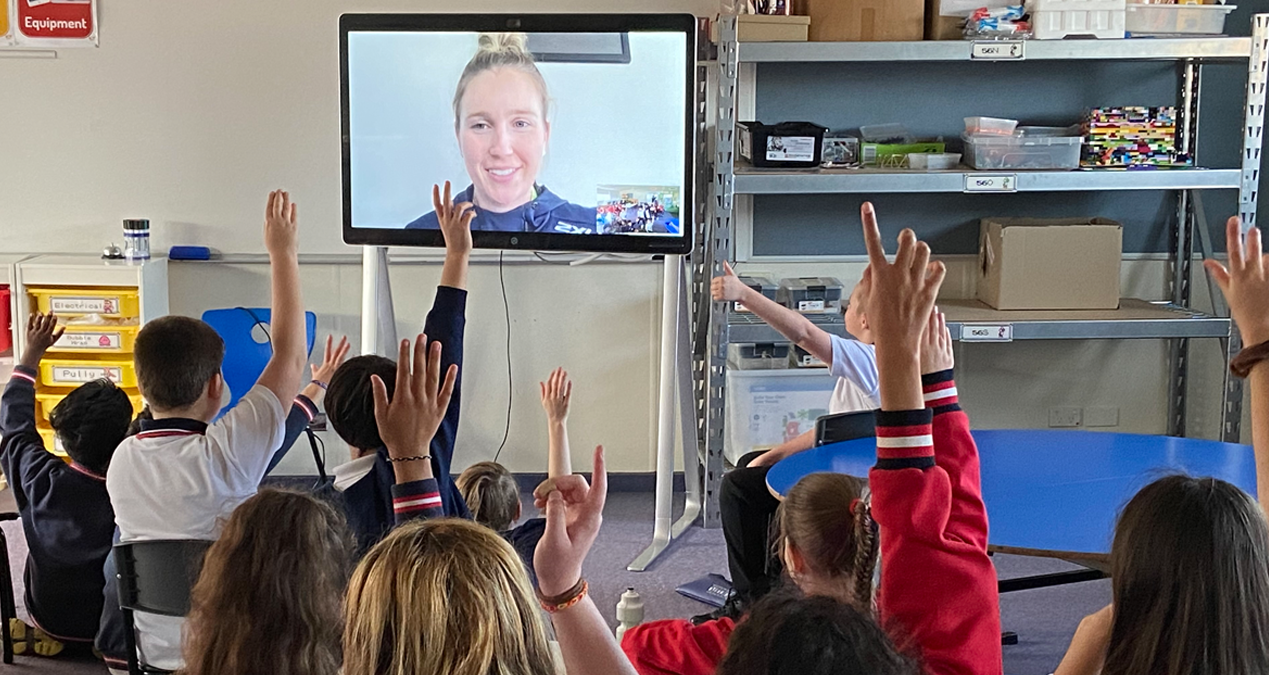 Be Fit. Be Well. Program
Thanks to School Sport Victoria we are able to send our athletes to Victorian Government primary and secondary schools free of charge.
Our athletes can stay on campus for up to one hour. Their message to the students emphasises the link between physical activity and wellness. Key topics include motivation, resilience, goal setting, coping with pressure and health/nutrition.
The VIS offer a range of programs to help inspire, engage and encourage the community.
Facility Tours
Visit our facility and expose your students or employees to a world class elite athlete environment.
This is your chance to visit a High Performance Centre and see elite Australian athletes "at work". Our tours run for two hours and are hosted by VIS athletes who will show you through our facility. You have the option to choose from a variety of electives, including: Nutrition, Sport Science, Careers in Sport, Fitness regimes and on application we can present on Sports Media and Sports Psychology.
---
Athlete Speaker Program
Our athletes have triumphed in the most adverse circumstances and learnt valuable lessons in life which they can share with your school, corporate or community group.
The VIS is home to a huge stable of sports stars including Olympians, Paralympians and World Champion athletes. Many have extraordinary stories to share and, importantly, you can book these speakers at the most reasonable rates in Australia. Income received for speaking engagements is paid to the athletes to assist with their sporting endeavours.
Advancement Series
The Victorian Institute of Sport Advancement Series offers Victorian Government secondary school students the opportunity to learn from VIS experts in the areas of nutrition and sport science.
The nutrition and sport science education sessions cover key concepts and how they apply to everyday life and elite sport. Sessions are targeted to the Year 7/8, Year 9/10 and Year 11/12 curriculum for health and physical education.
This program is supported by the Victorian Government, Department of Education and Training, as part of the Victorian Challenge and Enrichment Series Student Excellence Program.
---
Subscribe to our Community Programs Newsletter