The VIS Aerial Skiing program is a talent transfer program, recruiting athletes from an acrobatic background and teaching them to ski and jump on snow. The Aerial Skiing program now has access to a year round world class training facility at the Sleeman Sports Complex in Brisbane.
Click here to learn more about the aerial skiing program, the staff involved, the training venues, and latest news.
---
About
The program is run in partnership with the Olympic Winter Institute and Ski & Snowboard Australia, with the program identifying and recruiting athletes who have an acrobatic background, with the long term aim of developing them into World Cup and Olympic level aerial skiers. With the announcement of local training infrastructure projects with our federal government partners, the program is in a great position as we head towards the 2022 Winter Olympics in Beijing.
Aerial Development Program Recruitment Application
Click here to fill out the application form.
VIS Champions
The VIS program has a strong history of producing world cup champions, Olympic medalists and world champions for more than 20 years including Lydia Lassila, Alisa Camplin, Jacqui Cooper, Laura Peel, David Morris and Danielle Scott.
More Info
For more information about the program or recruitment process please contact Rachel Hunt.
E: rachel.hunt1@bigpond.com
M: 0477 700 462
---
Recent News
Try out Aerial Skiing Online

We are looking to recruit the next Olympic champion. Are you a self-motivated, resilient athlete who is passionate about the training process? Do you have big goals? Are you ready to tackle a new sport? Aerial skiers travel the world to train on the best snow and best facilities.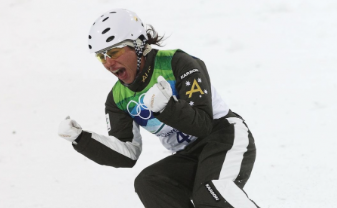 Aerial Skiing Program Recruitment
The VIS Aerial Skiing Program is now recruiting retired female gymnasts between the ages of 15-17 years old, you must be level 8 or above with a strong desire to pursue a high performance sporting career that can provide the opportunity to compete at the highest international level including the Olympic Games.