Cartwright summed up her journey as a participant in what was hailed as one of the greatest Paralympic Games ever, for the VIS' Pinnacle Magazine in 2012.

"When I look back on the Paralympics now, I just remember it being an absolutely amazing 12 days and with a huge amount of pride. Just being a part of the Australian team and the success we had was so motivating for me. I was absolutely pumped just watching it on TV, I couldn't wait to get out there and compete.
Was I nervous going into the final? Sure, but that's only natural. I was going into the Games as a real gold medal hope, so I was faced with a lot of pressure. But as soon as the competition started, I felt calm and relaxed because I'd been jumping well and it was just a case of having to keep that momentum going.
The crowd helped me no doubt, because the noise they made was absolutely unbelievable. I'd like to think it added a few centimetres to my jumps which made a big difference, so they played their part!
Winning a gold and silver medal at a Paralympic Games for my country is something that is hard to put into words. I'm actually smiling now just thinking about it, because it's a once in a lifetime opportunity.
I was so proud to represent Australia, and I am so proud of what I achieved. The epic experience and opportunity would not have been possible without the help and support of a lot of amazing people; I thank each and every one of them.
Post-London, it is bizarre not having such a structured day. Now, I have to plan what I have to do with my days - it has been difficult getting back to reality!"
Kelly Cartwright in 2012 on her London experience for the VIS' 'Pinnacle' Magazine.
Stay up to date with our 'Remembering VIS at the Games' campaign here.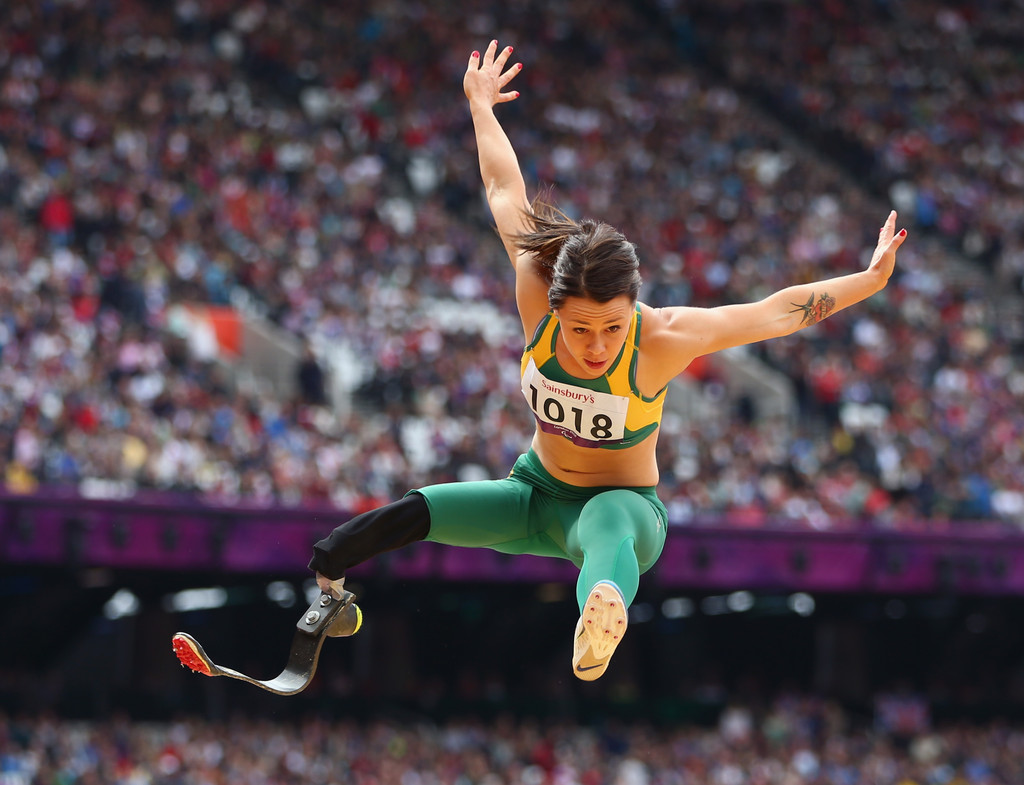 Image: Cartwright breaks the world record in the women's F42/44 long jump. Credit: Getty Images