In this series of articles, Jaryd Clifford will delve into the lives of nearly a dozen athletes from the Victorian Institute of Sport (VIS), all of whom have their sights set on qualifying for either the Paralympic or Olympic Games in Tokyo next year. They are all different, and yet they are all the same, connected by a common fire that burns deep within, a sheer determination to be the best.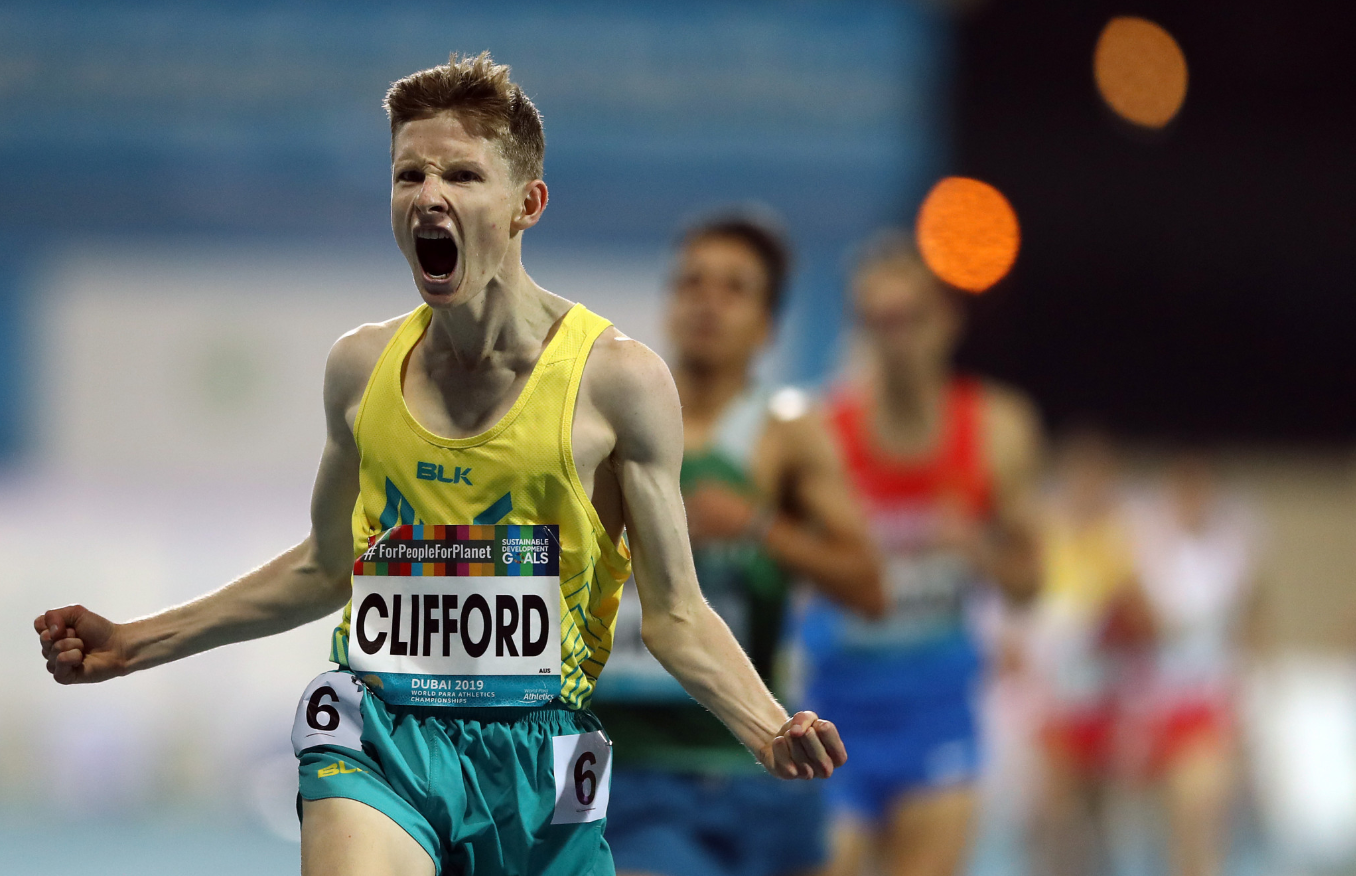 About Jaryd
I wrote it on my whiteboard the moment I arrived home from Rio de Janeiro in 2016. I remember stumbling through the door, groggy from travel, and slinging my bags onto the couch. I picked up the marker and wrote: "Gold in Tokyo". I then drew an empty box, waiting to be ticked. Since then, the dream has not changed. Every morning, every night, the words are there, less than a metre from me. It's motivating. When the body feels broken, tired from the repetition of mile upon mile of running, those words, even when I cannot see them, are emblazoned in my mind. They are a reminder of why I do what I do.
Sophie Taylor
The Olympic Games are notoriously cutthroat. A lifetime of hard work can boil down to a single moment. Sometimes that moment arrives well before the opening ceremony. For the Hockeyroos, their 2020 Olympic dream depends on their safe passage through a sudden death series with Russia later this week. Their moment is now.
Jess Hansen
A world without heartbreak might be a world without stories. It is an inescapable reality of the sporting world. It can ruin a dream, but it can also build a champion. Jess Hansen – a 100m breaststroke specialist – knows this all too well. Throughout her career, she has suffered through many frustrating moments – all of them followed by a more resilient outlook. Currently, her focus is on Tokyo, and her determination has never been stronger.
Amanda Reynolds
On a cold Melbourne morning in 1989, Amanda Reynolds, then aged 17, stood at her school locker, bouncing from toe-to-toe in an effort to keep warm. All over the city, students were most likely mimicking her movement. It was innocent, unremarkable, but for her it would not remain so for very long. Instead, it would change her life forever, sending her down a path of despair and torture that would last for 20 years.
Emily Petricola
Writing a story can evoke a myriad of emotions. It can leave you with a sense of empowerment, or plunge you into the deepest chasms of introspection. The words can rip and tear at you, their injustice a frustrating reminder of the world we find ourselves in. And yet, more often than not, they leave a lasting impression, filling us with hope and pride for those protagonists that do much more than merely endure. In many ways, this complexity of human emotion perfectly captures the story of Emily Petricola.