McDonald will compete alongside her five Australian teammates, including fellow VIS gymnast, Breanna Scott, who is also hoping to secure team qualification for Australia in Paris next year.

Following a career best year in 2022, McDonald has headed to Belgium as a serious emerging talent and an increasingly versatile gymnast.
Traditionally an uneven bars specialist, McDonald claimed gold on the balance beam at the Commonwealth Games in Birmingham last year, citing the achievement as her biggest to date.
"It definitely wasn't expected. I'm a solid beam worker, but I was on the team for my bars. I got to the bar final, but I guess I had just put too much pressure on myself and stuffed up my routine," McDonald said.
"To go on and win gold on the balance beam was a massive achievement for me."
Her self-described disappointing uneven bars performance at the Commonwealth Games was somewhat remedied by a personal best of 17th at the 2022 World Championships in Liverpool, a result achieved despite suffering a fractured fibula.
"I was really happy with that result. I was able to turn around my uneven bars performance and execute the routine I had planned at the Commonwealth Games."
McDonald joined the VIS on a Future Talent Program scholarship last year just prior to the Commonwealth Games, which she says gave her the extra "10% boost" her training needed.
"We've done the same training at my gymnastics club for the past 10 years, so coming here offers more excitement and variety."
"Being around other high-level performing athletes where we can get to know each other and make friends just adds another element of fun," said McDonald.
Under the Future Talent Program (FTP), McDonald has full access to the institute's facilities, inclusive of the VIS' strength and conditioning, massage and nutrition programs.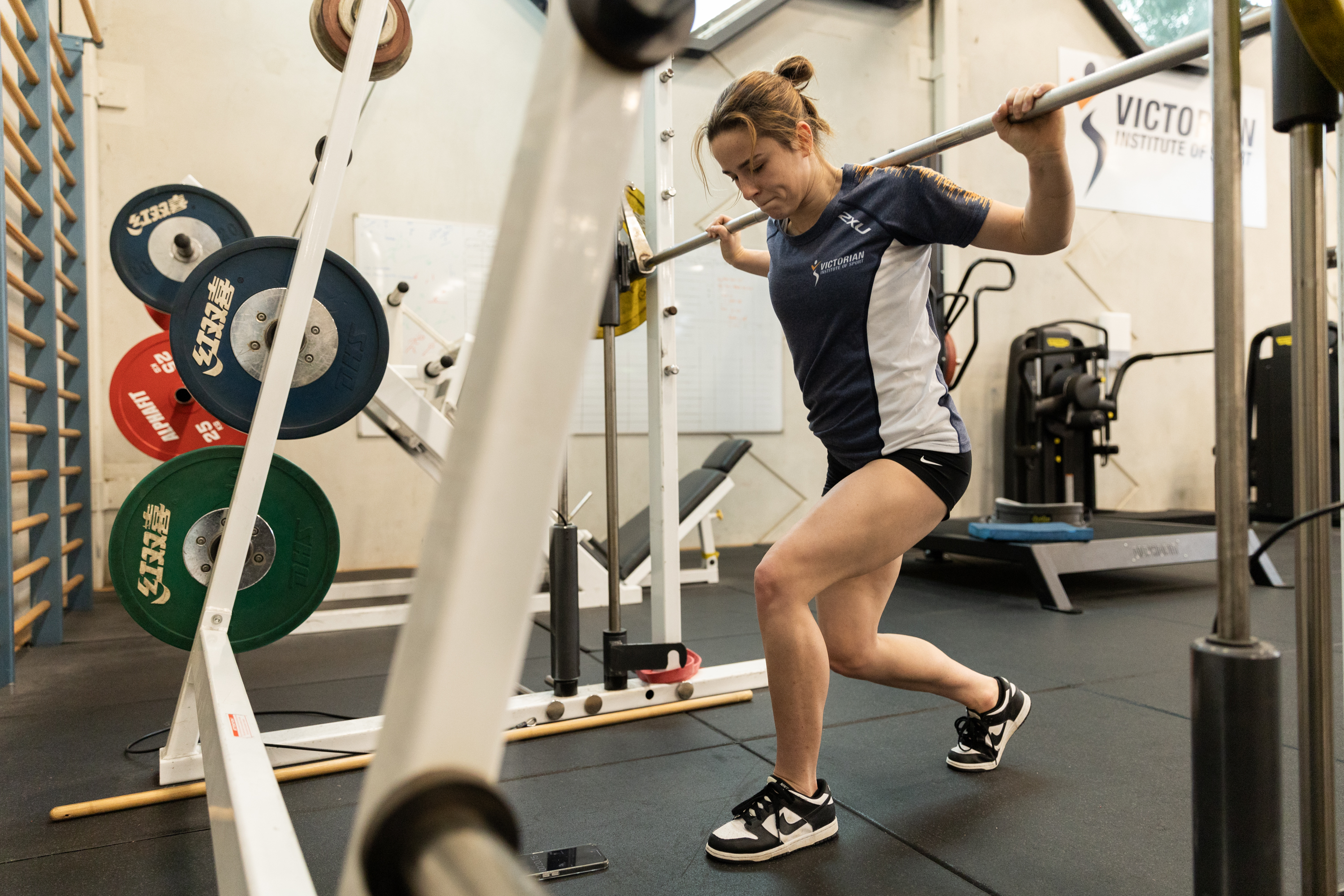 The VIS was critical to the recovery and rehabilitation McDonald required after the stress fracture in her leg was diagnosed post-Liverpool.
"Coming back from Worlds, my strength and conditioning coach, Lindsay Clarke, put a recovery program in place that would help strengthen the muscles around my fibula," McDonald said.
"Prior to joining the VIS, everything in regard to injury recovery would have been sourced outside of my gymnastics club which can be really expensive, so having such a good strength and conditioning program has made life a lot easier," said McDonald.
Keep up with Kate and Breanna's results at the 2023 Antwerp Artistic Gymnastics World Championships here.