A proud and passionate Victorian, Bill has seen the VIS from almost every angle. His long association with the organisation first started as a rowing athlete in 1994 through to 2002, coached by the legendary Noel Donaldson. He enjoyed success in the boat and competed at senior World Rowing Championships in the Men's Eight and several Interstate Championships for Victoria.
During his time as an athlete, he worked as a VIS receptionist whilst also studying at the Australian Catholic University, graduating in 2005 with a Bachelor of Applied Science (BASc), Exercise Physiology.
From 2009 Bill has worked in several roles at the VIS including the Assistant and Head Coach of the Rowing program, moving into a Performance Manager role in 2017, before moving into his current role of General Manager - High Performance (GMHP) in 2022. Proving that you really can go on to great things from the front desk!
"Across his 29-year journey at the VIS, it would be fair to say that we have been with him through many of his personal and professional milestones," said VIS CEO Anne Marie Harrison.
In that time, he has contributed to successes in so many ways including coaching athletes to World Championship and Olympic medals; his coaching career highlight was leading his late wife Sarah and crewmate Kate Hornsey to a silver medal in the Women's Coxless Pair at the London 2012 Olympic Games.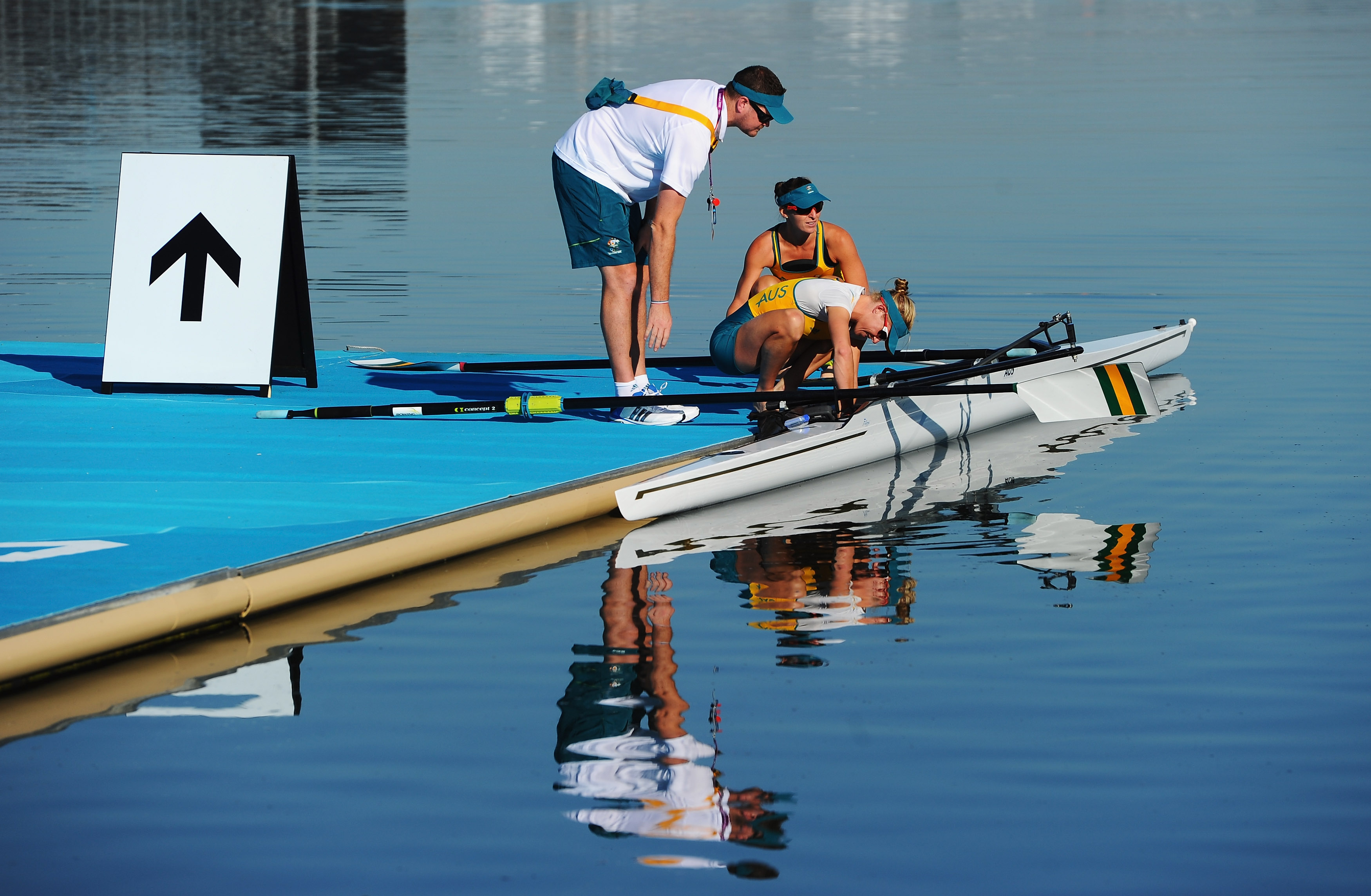 Image: Bill Tait with his late wife Sarah and crewmate Kate Hornsey, in preparations for 2012 London Olympics.
He has provided advice and insight into many of the strategic initiatives the VIS has undertaken since 2016, provided oversight and support to the coaches of numerous sport programs, and in the past year 'stood up' the new Triathlon and Coach Development programs.
"Bill has always had a fierce desire to get the right result for athletes, coaches, and sports, and without that the VIS would not be where it is today. I want to acknowledge the service and support Bill has given the VIS over an extended period, which will be missed," said VIS Director High Performance, Dave Crosbee.
Over the past couple of years Bill has also been a key contributor to the wider Australian high-performance sport system initiatives including the post-Tokyo sport debrief processes and Australia's High Performance 2032+ Sport Strategy development.
The VIS is delighted that Bill is joining the Australian Sports Commission (ASC) in a new position designed to support and advance the journey of para-athletes and sports in the lead up to Paris 2024.
Delivered in partnership with Paralympics Australia (PA), the new Director of Performance Systems and Paralympic Partnerships role will lead the strategic engagement for the ASC's key high performance system partners, as well as play a critical project leadership role in the delivery of Australia's High Performance 2032+ Sport Strategy and aligning the Horizon 1 priorities to Paralympic Australia's Strategic Plan.
"We're obviously delighted that that opportunity has presented itself for Bill, and that he's in a position to take it up and develop his skills further, with two of our partners through the ASC and PA, and importantly it retains his skills, experience and knowledge within Australia during this really important time," Harrison said.
Bill will take a wealth of experience and expertise to what is a truly unique opportunity to help Australia's Paralympians win big on and off the field.
"It's a massive step for me, but it is time for me to be a little bold and take on a new challenge. In arriving at this decision, I have been incredibly well supported by Dave and Anne Marie, and although this is not at all surprising, it is certainly not taken for granted," said Tait.
One of Bill's most enduring and endearing personal qualities has been his care for the people at the VIS, not only those in his team, but anyone who has worked at the organisation, or has had the opportunity of being an athlete passing through.
He has also always been an advocate for women at the VIS - athletes, coaches and staff.
"He supports them in our challenges, he keeps all of us on song and honest about ensuring that there are no barriers for any staff member, but particularly for the women and girls," added Harrison.
There was never going to be an easy time for Bill to say goodbye and step away from the VIS, but for Bill, now is the right time. Whilst everyone at the VIS is immensely proud of him for taking up the opportunity, it is tough to think of the organisation without his presence, insights, and loyalty.
Image: Bill Tait at 2001 National Rowing Championships, after winning gold in Interstate Men's Eight Championship four seat.
Cover Image: Bill Tait with two times Olympic silver medallist, Josh Dunkley Smith, doing technical analysis on the rowing stimulator.