2023-24 Performance Science traineeship applications are now open to current undergraduates, graduates or postgraduates of Exercise and Sport Science (or equivalent) degrees. The traineeships are located within the Victorian Institute of Sport (VIS) Performance Science Department, providing support to VIS athletes across a range of sports.
VIS Performance Analyst, Milli Bilson, began at the institute as a Performance Science Trainee shortly after graduating from Deakin University (Geelong) with a Double Degree in Exercise and Sport Science/ Business (Sports Management).
She had completed three placements throughout her degree and was interested in obtaining more real world, sports industry experience to solidify the area of sports science she wished to follow in her career pathway. 
The performance science traineeship contributed to Bilson's knowledge, professional relationships and career. During her traineeship, she specialised in Performance Analysis under the guidance of VIS Performance Scientists - Dr Peter Browne (Netball - Melbourne Vixens), Sam Wells (Para-table tennis) and Mathew Harris (Hockey).
"I was welcomed into each sporting code's daily training environment to observe and assist in the collection of video footage and statistical data. I had the opportunity to learn and use different software's and technology for each sport and understand how they're used to enhance athlete and coach decision making," Bilson said.
Throughout the traineeship, Bilson had the opportunity to attend workshops run by VIS industry professionals which developed her understanding of the VIS' holistic approach to athlete support systems. These workshops included; nutrition, sport psychology, physical preparation and other areas of the high performance discipline.
"The skills and experience that I gained from the traineeship supported me in

opportunities to travel as the Performance Analyst with the 17U State Netball, 19U Netball AUS Squad, U21 State Hockey, Para Table Tennis AUS Squad and VIC Fury teams

," Bilson said.
"Within these roles I was able to apply the knowledge and practices gained from my time with the VIS. Additionally, these experiences further enhanced my passion for the industry and more specifically performance analytics," she added.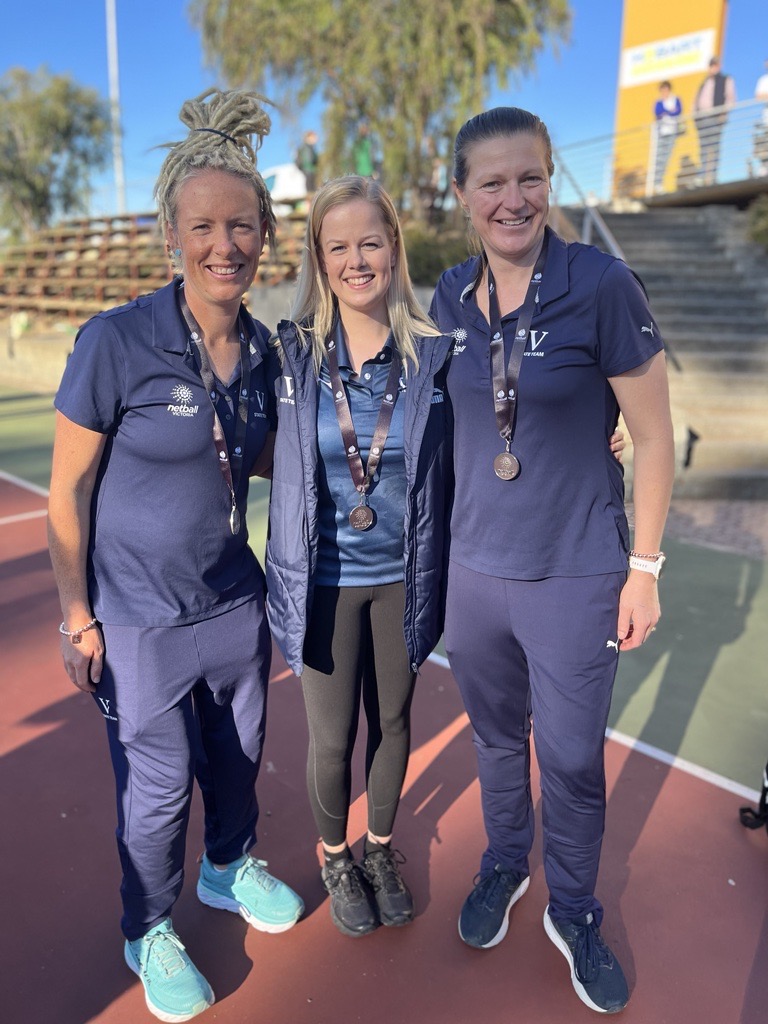 Image: Milli Bilson (centre) as the Performance Analyst for Netball Victoria and the 17U Victorian state team at the 2022 National Netball Championships, Tasmania.
The VIS performance science traineeship provided Bilson with valuable sports industry experience and networking opportunities. The chance to use world class facilities and technology in a supportive and friendly environment also offered a great stepping stone for her to transition into the elite sports industry.
"

I now work full-time at the Victorian Institute of sport as a Performance Analyst working in

P

rojects

. The current sports I

'

m

working with are curling, wheelchair basketball, development netball, h

ockey

and Para-table tennis

," Bilson said.
"This position involves capturing and analysing key elements of performance from training and competition for coach and athlete review. I use time-coded video, statistical data and game/race analysis information to enhance and develop athlete performance outcomes."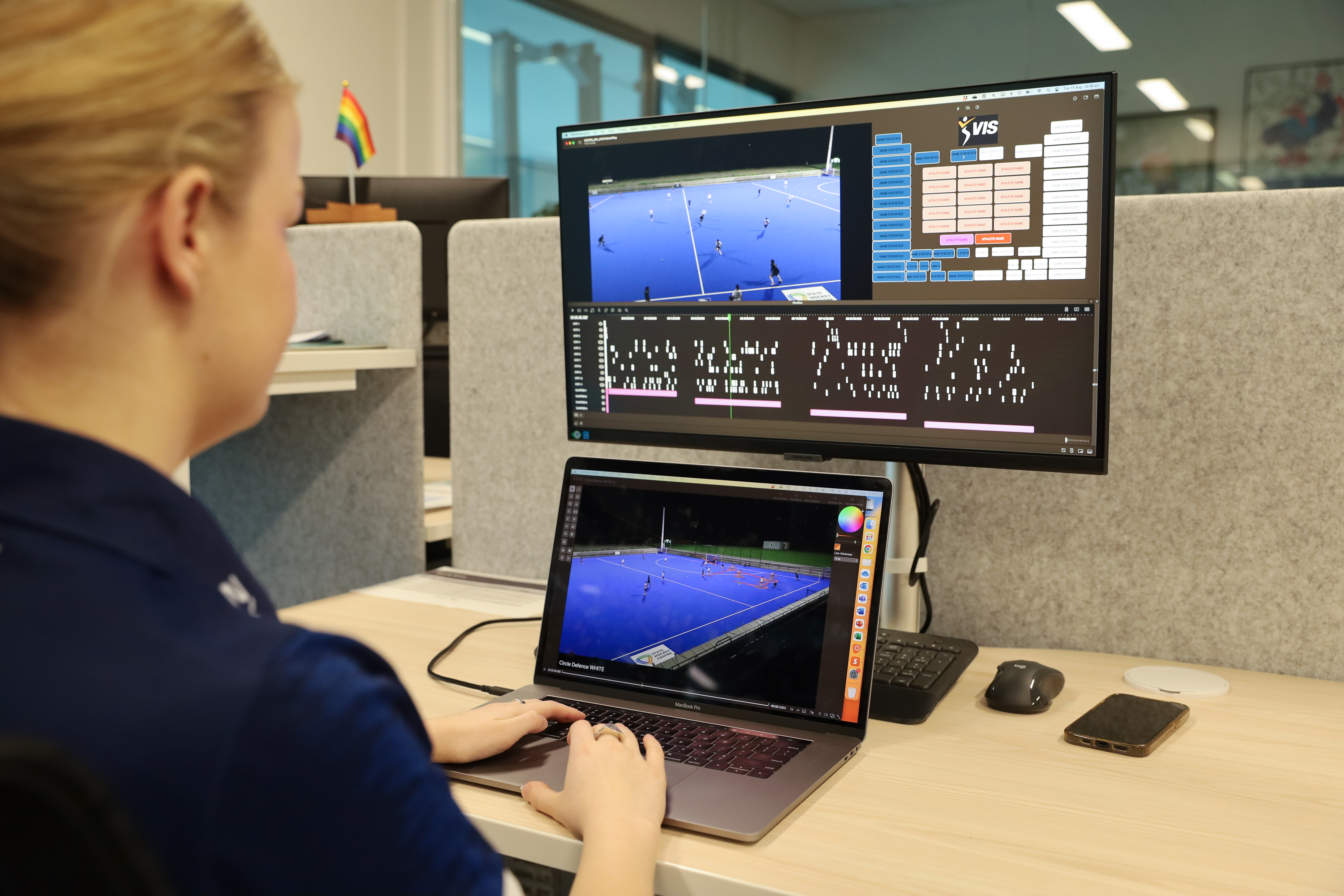 Read more about the Performance Science Traineeship and apply online here.