Australian Opals Captain and Women's National Basketball League (WNBL) superstar, Tess Madgen, was sidelined for all but the first game of the 2022/23 WNBL season due to a knee injury from before the 2022 World Cup. She was almost ready to call time on her playing career, questioning if she could return to the playing standard she expected of herself with the ongoing pain of her injury.
"I was honestly ready to retire from basketball. I was 70% ready, just because I couldn't really see a light coming out of the tunnel from my injury," said Madgen.
Fortunately, with the assistance of Basketball Australia and her Opals physiotherapist, Madgen sought the advice of the Victorian Institute of Sport (VIS) and started working with VIS Physiotherapy Manager, Steve Hawkins, Physical Preparation Coach, Nathan Lee and Performance Psychologist, Dean Cooper in January.
"I was excited and motivated to work with Tess, I'd heard great things from Opals staff about her training ethic and commitment to working hard," said Nathan Lee.
At the beginning of her recovery, it was common for Madgen to be in the VIS six days a week, with some sessions spanning between two to three hours.
A key focus in her rehab was increasing muscle bulk around the injury to help absorb and tolerate the forces going through her body when jumping, dodging and cutting in basketball. Lee ensured there was plenty of work strengthening the quad on her injured leg, but holistically throughout her whole body as well.
"I was really impressed with Tess's ability to consistently execute the prescribed plans to improve her physical qualities around her injury. Not only did she execute the plans, but she conducted them perfectly which contributed to getting her back on court sooner," Lee said.
Madgen said that the 2023 FIBA Women's Asia Cup was never the goal when starting her recovery with the VIS. Initially with sights on the upcoming Paris 2024 Olympic Games, she worked with Lee on structuring her rehab to prepare her for the upcoming 2023/24 WNBL season starting this November, hopefully putting her in good stead for Opals team selection next year.
"I could see the rewards in my body every day after coming in here and working with Nathan and Steve," she said.
Under the guidance of Lee and Hawkins, Madgen's knee progressed quicker than anticipated, allowing the 2023 FIBA Women's Asia Cup to be in her sight. She pays credit to Steve and Nathans expertise and patience when reflecting on how smoothly her rehab went.
"Once I got to the VIS I felt super in control, all I had to do was come in and worry about lifting weights and everything else was completely taken care of. This was a huge relief for me mentally," she said.
Madgen admits being an injured athlete can be a selfish time, having to make sacrifices when deciding what is best for her recovery. Being the captain of the Opals team was a blessing for her during this time, helping to see the bigger picture and consider her teammates emotions.
She worked closely with VIS Performance Psychologist, Dean Cooper, every week leading into the tournament to ensure she felt confident in herself and her captaincy to better prepare her mindset and leadership for the Asia Cup.
"It was the highlight of my week seeing Dean and coming out feeling super empowered and ready to be a better person," she said.
Madgen had a successful Asia Cup campaign, bringing home the bronze medal with her teammates and earning player of the match against New Zealand with 14 points and five assists. This was a significant placing for the Opals as the Asia Cup also doubled as qualifying for next year's Olympic Qualifying Tournaments, with the top four finishers securing their tickets to Paris 2024.
Madgen said that each injury has allowed her to refocus on what she really wants, reminding her to not take playing for granted and to make the most of her remaining playing career. Madgen is now striving to win another WNBL championship and play in the Paris 2024 Olympic Games before deciding to retire on her own terms.
"I feel like I'm physically and mentally able to do that now, whereas before I started at the VIS it was definitely off the cards for me," she said.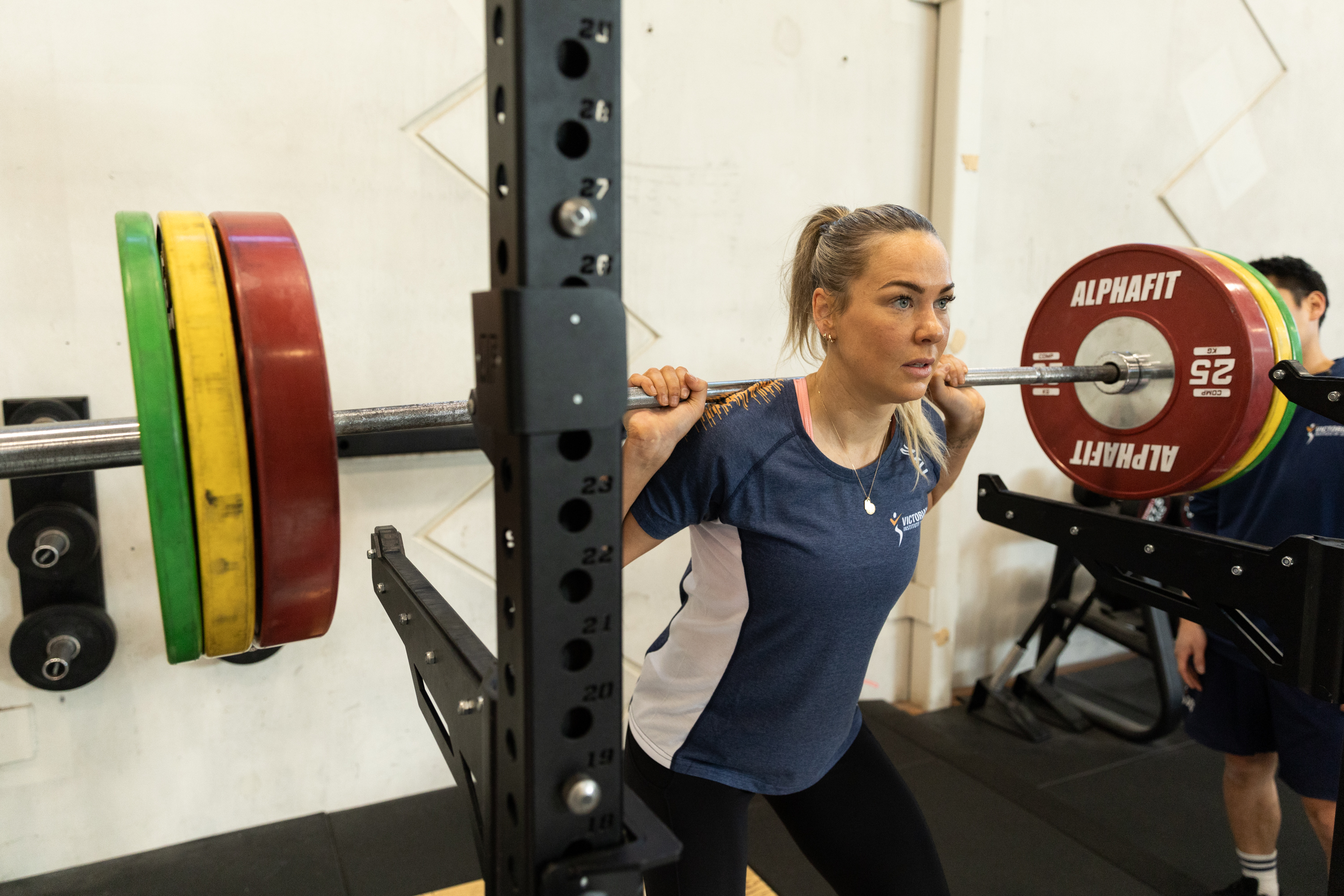 She has signed with Sydney Flames for the upcoming 2023/24 WNBL season with plans to continue her work with physical preparation coach, Lee, whilst she's in Sydney.
Lee feels proud of what Tess has been able to achieve, being much stronger now than when she first came to the VIS. As support staff, he strives to get athletes back to a position where they can perform.
"She has done all the hard work and has continued to impress me over the time we've worked together. I have no doubt she will continue chasing her dreams." Lee said.
"I'm really grateful for the VIS and all the people who have supported me to get back on court. They've shown me is that they'll always be there for me to reach out at any time. I'll definitely be annoying Nathan when I'm in Sydney!" she said.
Watch our interview with Madgen and Lee here.