Victorian Institute of Sport scholarship holder Amy Lawton fell into Hockey when she saw it advertised in her school's newsletter, now, she gets ready to make her Olympic debut in Tokyo.

Lawton moved to Australia from England with her parents and younger sister when she was just six-years-of-age. Both Amy's parents also played Hockey growing up, which she admits played a big factor in her decision to join a local club.
"I remember I used to play against the boys and was probably one of the worst players in the team." She laughs.
However, this only fuelled Lawton's drive and commitment to become better and get the most out of herself. Every day she would practise her skills and craft at home, and she worked her way to become one of the best players at her club, Southern United while just a teenager.
All of Lawton's hard work and determination started to pay off when she was selected to represent Australia at the 2018 Youth Olympics in Buenos Aires. A year later, at just 17 years-of-age and still at school, Lawton was selected to make her debut with the Hockeyroos. On ANZAC Day she made her first appearances for the National Team at a FIH Pro League match, where the team walked away with a 5-1 win over New Zealand.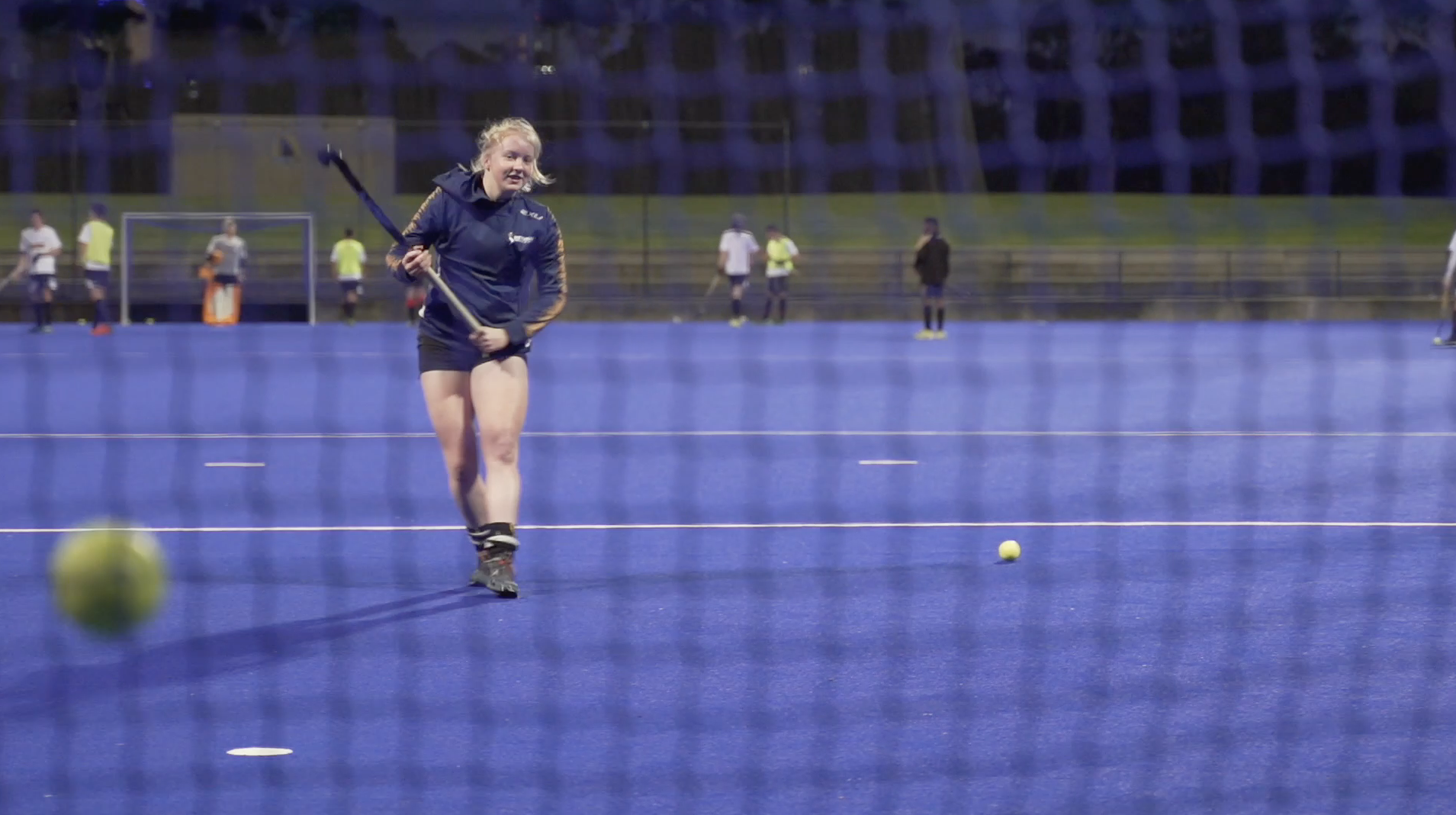 Image: Amy Lawton puts one in the back of the net at training
Following an impressive debut in the green and gold, Amy was selected to represent Australia at the 2019 Olympic Test Event. During the tournament she scored her first International goal and the team finished third.
Lawton solidified her spot on the team when she was named in the squad for 2020 and a year later officially selected in the Australian Olympic Team for Tokyo.
At 19-years-old, the young gun will make her Olympic debut and says that the biggest influence in helping her get there, is her family.
"They're the people that are always there for me, the people that drive me everywhere, the people that are with me all of the way, and the people that give me everything. I'm so thankful." She says.
Running out onto the pitch for Australia during an Olympic Games will be a dream come true for Lawton, who says that it's something she has always dreamt of.
"Ever since I was really little I always wanted to go to the Olympics, when I first started playing sport it was always something I wanted to do."
Victorian Institute of Sport Head Coach and recently appointed Jillaroos Head Coach, Stacia Strain Has also had a major impact on Amy's development. Strain says that Amy is a very talented Hockey player and there is one thing that set's Amy apart from the rest of the field.
"Her thirst for knowledge and her desire to learn really stands out," and adds "She's an incredibly humble person for the talent she has. That is just an unstoppable combination."
"She's very understanding of how to play a role in the team, but also how to get the best out of herself, " Strain says.
The Olympic Hockey competition will run from 24 July – 6 August at Oi Hockey Stadium.