Alex was an outstanding role model for his sport. Growing up in Mansfield with his parents running the ski/snowboard business - everyone could see how much passion he had for winter sports - he made the switch from skiing to snowboarding when he was 8 years old and never looked back.
An outstanding athlete who won 2 snowboard cross world championships and was the flag bearer for the Australian Olympic team at the 2014 Sochi Games. Chumpy is one of our greatest ever winter athletes.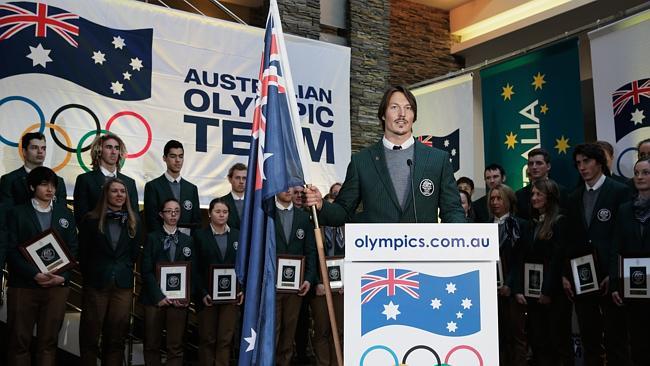 Image: Pullin speaks when he was named for the flag bearer for the Australian Olympic team in 2014, Credit: OWIA

Highly respected by staff and athletes at the VIS during his 7 years on scholarship - he was always very appreciative of the support and assistance that he received (a humble champion).
Chumpy loved to embrace other interests and hobbies, music including song writing , surfing , spearfishing; upholding our motto of "success in sport & life"
A tragic loss - he will be missed by everyone. Our heartfelt condolences to his family, friends and his winter sport teammates in Australia and overseas.