Shae Graham will become the first female to represent Australia in wheelchair rugby at a major international tournament when she makes her debut at the Four Nations next month in Alabama, USA.
It is not widely known that wheelchair rugby is a mixed sport but it's a fact that Graham, a librarian from Melbourne, is trying to change.
Announcing the 12-strong Steelers team today, Australian head coach Brad Dubberley said Graham's selection is a fitting reward for the immense progress she has made over the past 12 months.
"Shae now has a massive opportunity to cement her place in the Australian team and we're really looking forward to seeing what she can do at this tournament," Dubberley said.
"Tokyo 2020 is obviously a huge goal for her and she's definitely a good chance. But she is on a steep learning curve, being relatively new to our high performance program and we still need to see some improvement in parts of her game."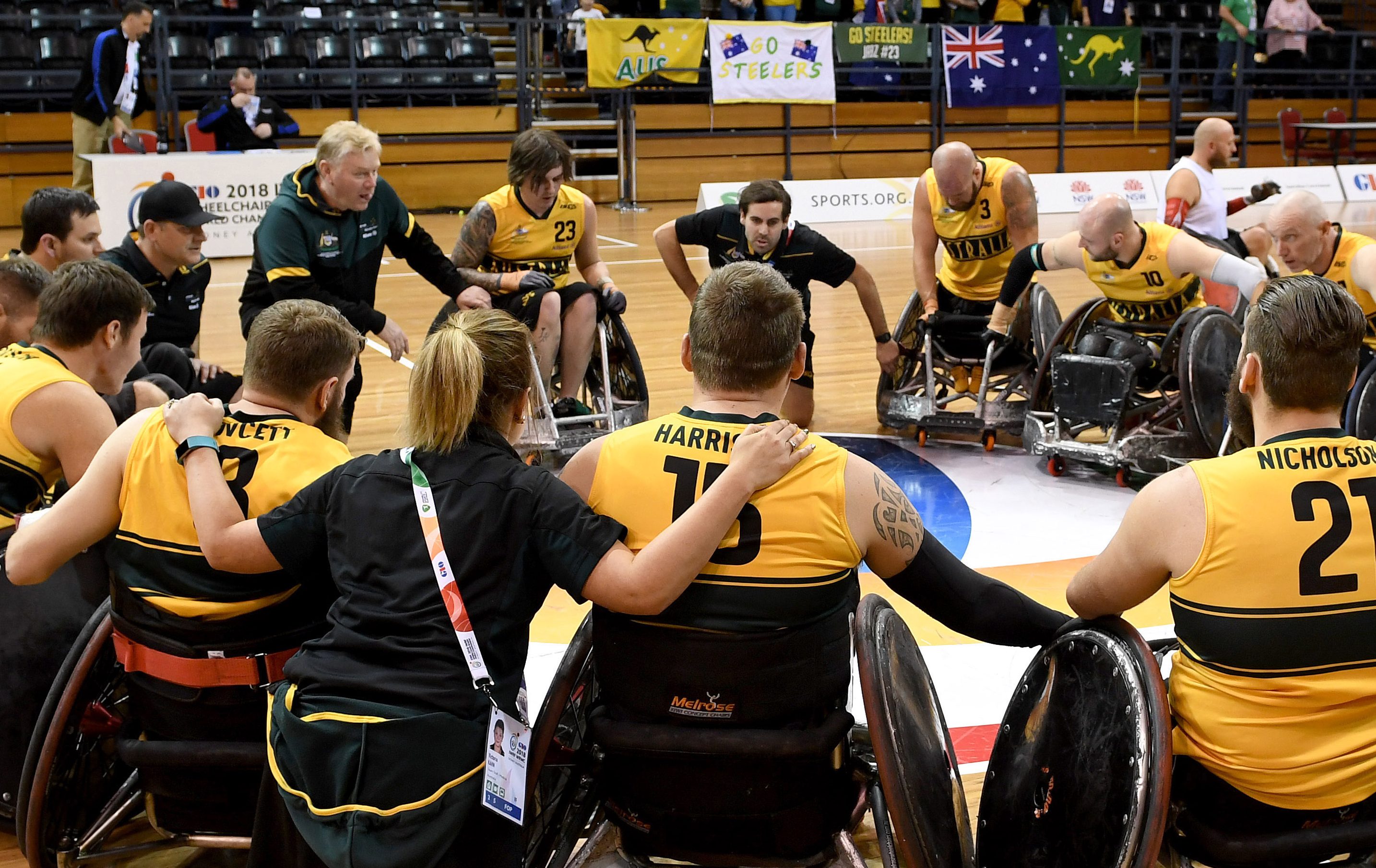 Graham and Richard Voris from NSW will be given a baptism of fire, as Australia's most inexperienced members in Alabama, when the Steelers face off against reigning World Champions Japan, the USA (ranked three) and Great Britain (ranked five).  
While the Steelers are currently ranked number one, the gap between the pursuing teams is closing.
Dubberley has again named Ryley Batt as captain for the tour, but has installed new vice-captains Chris Bond and Ben Fawcett. The pair have contrasting leadership styles.
"Benny and Bondy are very different characters. Benny is quiet and not a fan of the spotlight. Guys in the team, especially the newer players, gravitate towards him because he's a calming influence," Dubberley said.
"Whereas Bondy is never shy to speak his mind and keeps his teammates accountable by not worrying too much about how he comes across. He did a great job as captain while Ryley was injured because he knows it's about performing and winning and that's the way he leads.
"As a collective, it's a strong leadership team. Benny and Bondy complement Ryley's leadership qualities really well because all three of them have unique strengths and weaknesses."
The tournament will mark Batt's return from an elbow injury that has sidelined him since the World Championships last August in Sydney, which saw Japan defeat the host nation by one try in the gold medal match.
Apart from Graham and Voris, the rest of the squad were part of that World Championship campaign. The search for redemption will continue when the Four Nations tournament is contested from 22-25 May in Birmingham, Alabama.
The Australian Steelers – managed by Paralympics Australia
VIS Scholarship holders:
Jayden Warn, Andrew Harrison, Jason Lees, Ben Fawcett, Shae Graham**
** VIS training agreement