Victorian Institute of Sport Future Talent surfer, Xavier Huxtable nearly pulled off one of the biggest scalps of his short World Surf League career falling short of Kelly Slater by half a point at Bells Beach last week.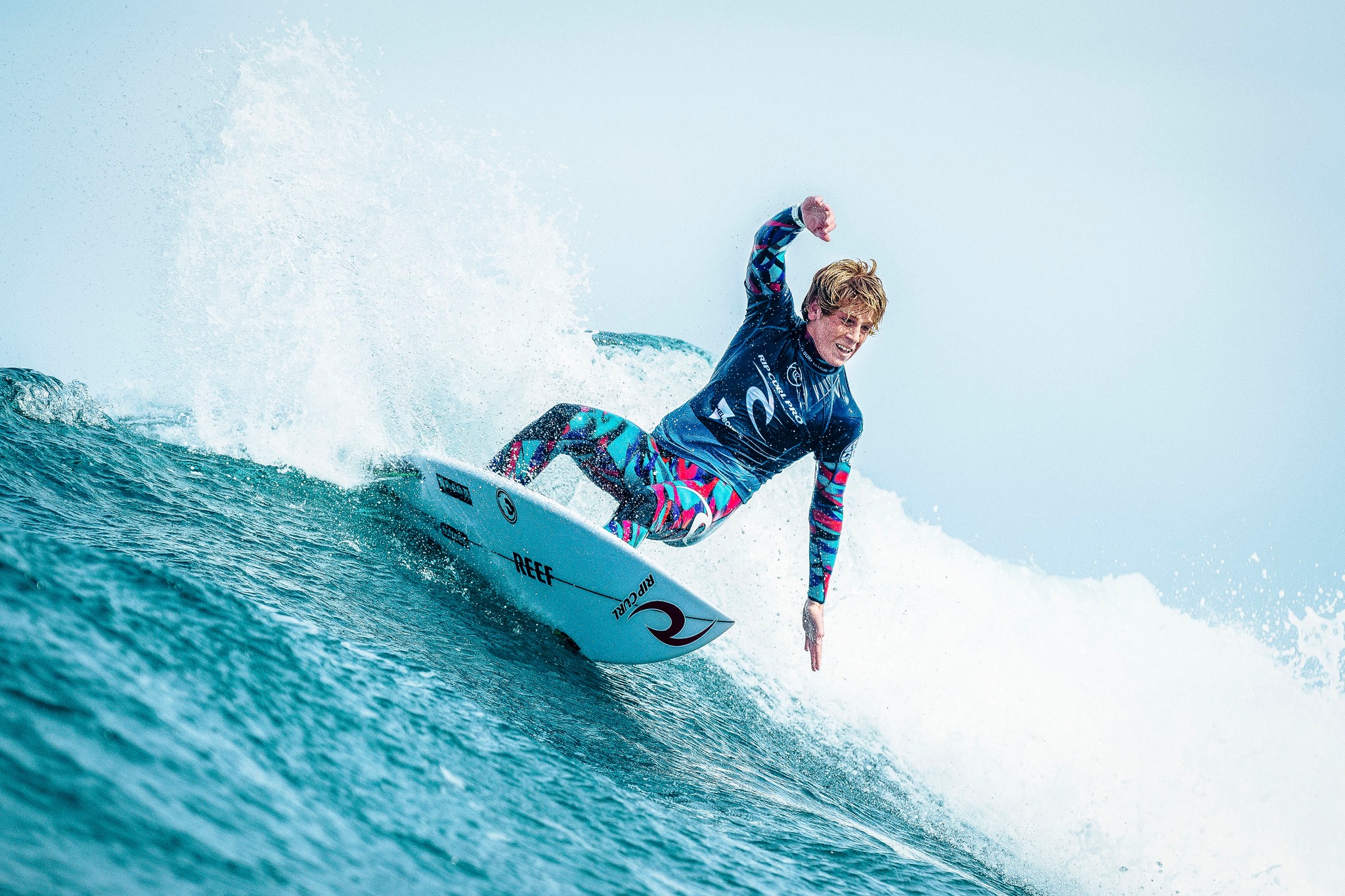 Huxtable received a last-minute call up to the event as an injury replacement and went straight into a heat with the 11-time world champion and four-time event winner Kelly Slater.
But, Surfing legend Kelly Slater held off VIS' Huxtable to reach the third round at the Rip Curl Pro. Sending 16-year-old Victorian Institute of Sport surfer into the sudden-death second round.
Huxtable put up a fight in the elimination round but was just pipped by local Australians Soli Bailey and Wade Carmichael, and ultimately sent packing.
Leaving the competition in high spirits, Huxtable insists he will be back.
"Had so much fun at Winki in my first ever World Surf League event." He said.
"Can't wait to get back out there in front of everyone and try get a couple more."
Watch the full replay of Xavier's heat here
Meanwhile fellow VIS surfer Nikki van Dijk cruised her way through the seeding round, taking down American Lakey Peterson and Kiwi Paige Hareb.
Van Dijk will now go head-to-head with American Courtney Conlogue in the women's round of 16 set to continue tomorrow.
Earlier this year, van Dijk says that one of her goals this season is to qualify for surfing's Olympic debut in Tokyo and that she's hoping to fly under the radar as she seeks to secure a spot in the Olympics by being either the first or second ranked Australian Women ni the world tour top eight.
"I have a new trainer, a new coach, I'm working with at the Victorian Institute of Sport. I'm serious about this," she said.
"I'm hoping I can sneak my way in."
Click here to follow how van Djik progresses throughout the Rip Curl Pro.
Another name to keep on the agenda is the up and coming India Robinson, the VIS future talent athlete just missed out on a wildcard spot after she placed third in the Rip Curl Pro trials.