VIS golfer Stephanie Bunque sealed a gritty two-shot victory at Royal Adelaide, edging out Japan's Yuna Nishimura to win the 2019 Rene Erichsen Salver last week.
Bunque was superb over the four rounds with scores of 72-66-71-70 to finish 13 under par although the World No. 227 had to battle hard after bogies on 12 and 13, but delivered with critical birdies on 16 and 17 to secure her first victory in 14 months.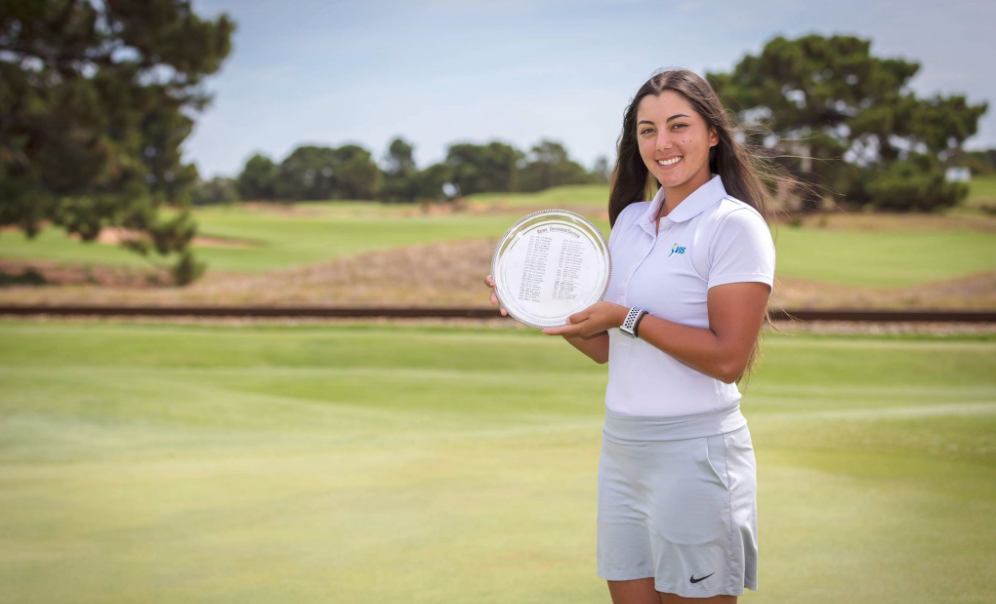 "After the first round I didn't play as well as I thought I would, but I knew it was there so I hung in and stuck to my game plan, and it all worked out!" an ecstatic Bunque said.
Bunque also won the duo 2019 South Australia Amateur with partner Ren Yonezawa.