VIS teenager Xavier Huxtable secured his maiden World Surf League win yesterday at the Hydralyte Sports Pro Junior on Queensland's North Stradbroke Island.
The Victorian Institute of Sport surfer defeated Caleb Tancred, Taj Stokes and Lennox Chell respectively in a final full of excitement.
Stokes and Tancred controlled the heat early, before Huxtable surfed his last two waves scoring an 8.15 and 6.95 for a total heat score of 15.10 enough to have him in first place at the final hooter.
The VIS scholarship holder couldn't be happier as he was chaired up the beach by friends.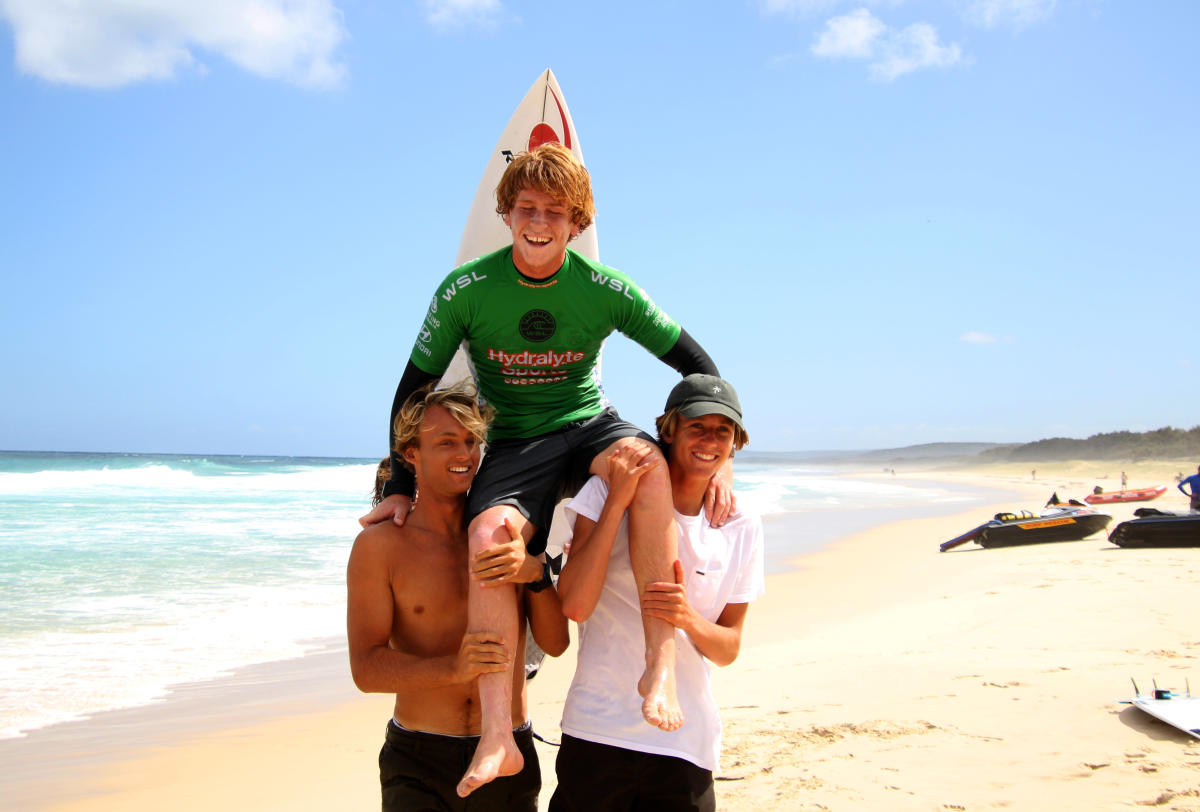 "It feels pretty amazing to win today," he said.
"Obviously this is my first Pro Junior win which is pretty amazing. Hopefully I can keep the ball rolling into 2019 and have a great season."
"It's looking like it should be a good year; I'm looking forward to around six more similar comps, travelling the world and finding sick waves."
The Hydralyte Sports Surf Series presented by Hyundai is set to again propel the country's best young surfers into the future with the full support of Surfing Australia and the World Surf League (WSL).