Prior to Rio the Victorian Institute of Sport contacted many of the athletes' families to find out who would be at the Games and who would be staying home. We knew that if a son or daughter had Olympic success there could be media mayhem.

Ken Skinner is Catherine's father, he's a Mansfield famer who decided not to go to Rio because there would possibly be too much excitement.
Well the excitement followed him to Mansfield.
At 5.30 in the morning, an hour after his daughter won gold, his phone started ringing, and it wasn't just his phone. There's another Skinner family in Mansfield and their line was also ringing off the hook before the sun came up.
Soon Ken had his landline in one hand, and his mobile phone in the other as he answered calls from radio stations around Australia.
Unable to get through to him, one radio station asked a local journalist in Mansfield to get out to the farm with her own mobile.
The radio program calls were followed by the TV stations, which sent crews to the Skinner farm, and then came the newspaper journalists and photographers.
It didn't stop, and Ken didn't eat, until five o'clock that afternoon.
The most embarrassing moment came when one radio station told him they had Catherine on a Skype call and he could talk to her if he wanted to. Ken says he didn't realise they were going live to air and, to this day, is unsure of "what rubbish I told her".
Ironically while the media could offer him an opportunity to talk to Catherine it was more than three days until he could actually get hold of her in Rio for a quiet chat.
By the following day morning there was not a single call, the media had moved on.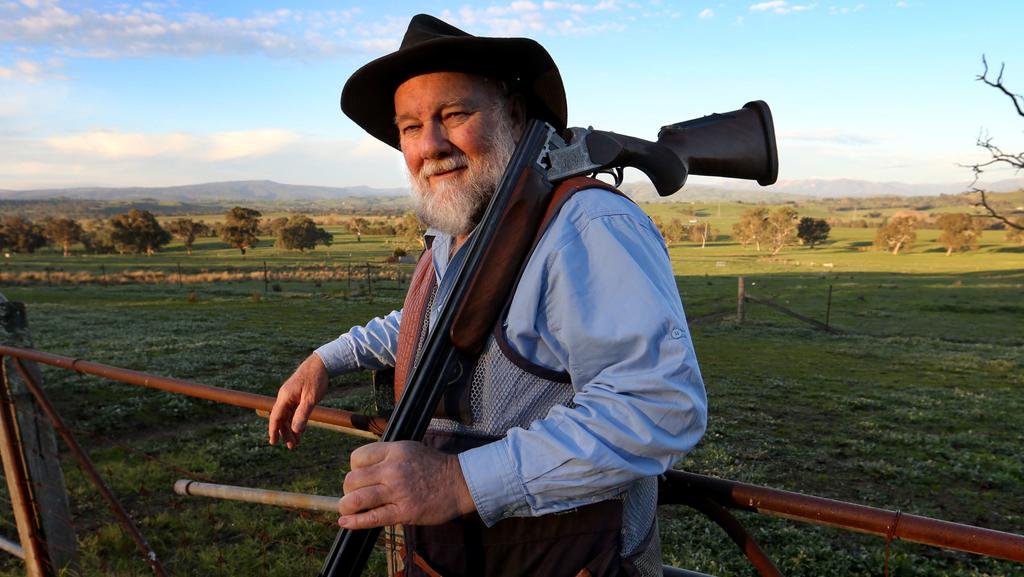 Catherine Skinner's father Ken on the family farm at Mansfield, northeast of Melbourne, yesterday. Picture: David Geraghty
Catherine the great
Catherine Skinner's unforgettable gold medal in Rio speaks volumes for her attitude to competition, and to life.
"Never Quit. Never Lose Hope" is a motto that has affixed itself indelibly to the trap shooter from Mansfield in North East Victoria.
Skinner twice came from the brink of defeat on the first Monday of the Games to become the second Victorian Institute of Sport scholarship holder to win gold at the 2016 Olympics (Mack Horton had already won the 400 metres freestyle the previous day).
But the 26 year old did it the hard way, she had to beat the Canadian Cynthia Myer in a shoot off just to make the semi-final, and then in the gold medal clash she fell behind early against New Zealand's Natalie Rooney.
Skinner at one stage was down by a significant amount, two targets, when some technical issues kicked-in at the Deodoro range. The microphone wasn't working properly and there was also something wrong with the targets.
Sure it would have been easy at that stage to let her frustrations win and to settle for silver which would have given Australia its first shooting medal since Beijing.
Instead, Skinner channelled her anger and managed to "steady" while at the same time Rooney began to struggle.
Skinner ended up winning the gold 12-11.
In retrospect Skinner felt that she had been in the pressure cooker environment so often that she knew how to handle the diversions. In similar situations in the past, such as the Glasgow Commonwealth Games where she finished fifth, Skinner hadn't been able to hold it together for long enough.
She brings a similar "don't quit" ethos to life.
Ask any VIS coach about the young athletes who "give it away too early" and each of them will have stories to share with you.
Catherine began shooting when she was 12, after her father and brother took her to a range. Over the last 14 years there have been numerous occasions when she's seriously considered simply walking away from the sport as she watched her young friends leading a more carefree lifestyle or struggled to complete units for her Degree in Chemical Engineering.
But, as we know, she's not a quitter which is why she's become the first Australian shooter to win Olympic gold since Susie Balogh way back at Athens in 2004.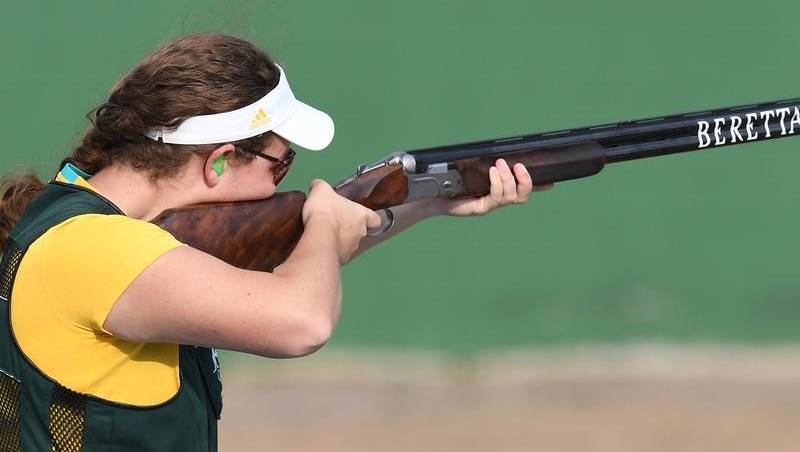 Image: Catherine Skinner shoots for gold in the women's trap final at Rio.
Stay up to date with our 'Remembering VIS at the Games' campaign here.