The VIS Aerial Skiing Development Program has a strong history of producing world cup champions, Olympic medallists and world champions for more than 20 years including Lydia Lassila, Alisa Camplin, Jacqui Cooper, Laura Peel, David Morris and Danielle Scott.
Olympic Gold Medalist and World Record Holder, Lydia Lassila always wanted to become and Olympian and because of Aerial Skiing was able to achieve the dream.
"Growing up I dreamed of going to the Olympics and when I didn't make it as a gymnast, I thought my dream was a lost opportunity. Being recruited into Aerial Skiing was a 2nd chance at fulfilling my childhood dream and I'm so grateful for the opportunity. It was challenging, always exciting and it exposed me to the spectacular world of winter sport. It's been an epic ride - one that I will always treasure." She said.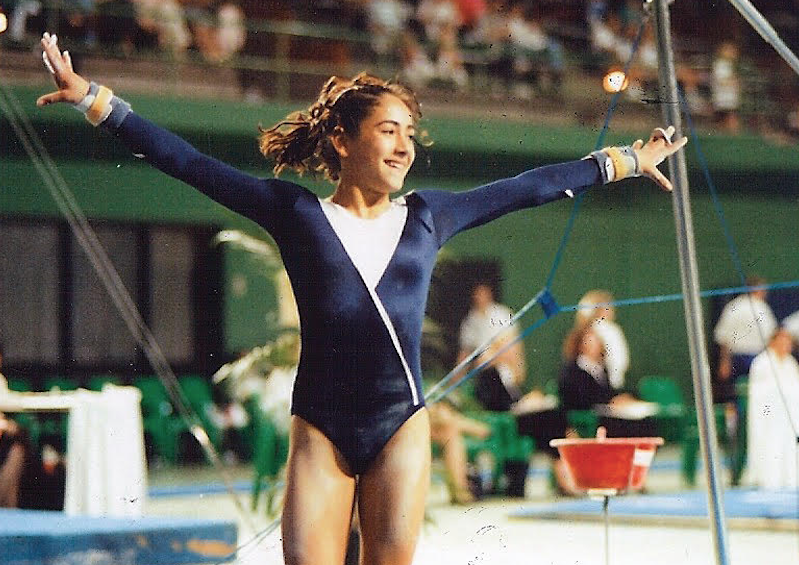 Image: Lydia Lassila competing in Gymnastics before she became an Olympic Champion in Aerial Skiing.
Fellow VIS athlete, World Cup medalist and Olympic hopeful, Abbey Willcox was always fascinated by Aerial Skiing and her skills from gymnastics were able to give her the chance to try it out.
"It was a game changer. I suddenly had a new opportunity to achieve all my sporting dreams and travel around the world at the same time. It's challenging, but the possibilities are endless!" She said.

At the come and try session, you will get to learn the requirements of Aerial Skiing, and experience an online training session first hand. You will get a session with our coaches, as well as a Q&A session with our current development athletes
When?
Saturday, August 15th, 2020
Saturday, August 16th, 2020
Where?
All Aerial Skiing try-out sessions will be conducted online!
How?
Contact Rachel Hunt on 0477 700 462 or email rachel.hunt1@bigpond.com
Download the information flyer here